I'm definitely ahead of the game this year in terms of buying my coat. I always, always leave it till I've practically caught pneumonia in the depths of winter, so this time I will be guaranteed to be nice and toasty in my furry number, in a splendid khaki colour.
TOPSHOP Slouchy Wool Boyfriend Coat:
I'm also in love with this cute little convertible backpack/bag from MANGO:
 You can turn it into a handbag or backpack at your leisure, depending on your outfit. Handy.
And finally this beaut long URBAN OUTFITTERS 'Staring at Stars' Chevron cardi: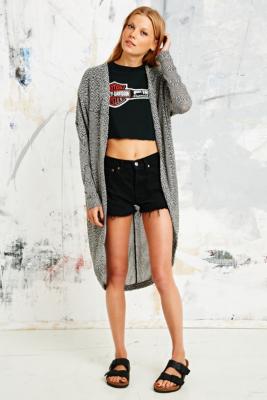 Although I can't decide if it looks more like a dressing gown. Well, I like it.
Definitely got my eye on these bad boys…
…if only they were in stock in a bloody size 8. Sigh. (It's the bane of my life having huge monster feet)
But for now I must refrain from purchasing any more things for Autumn until my next paycheck!